A satisfying And useful DIY project that not only improves the looks of your area but also offers useful storage options to build wall cabinets for your living room. Whether you're looking to display your cherished collectibles, Keep your books organized, Or simply add A touch of sophistication to your sitting room. Building wall sideboards can be A customized And cost-effective way to achieve these goals. This detailed tutorial will help you design And build wall cabinets that are specifically suited to the demands And aesthetic preferences of your living room. With the right tools, Materials, And A little creativity. You'll soon have functional And attractive wall sideboards that elevate the overall look And functionality of your living space.
What Materials Are Needed For Wall Cabinets?
To construct wall cabinets effectively, You will require several key materials. First And foremost, You'll need sheets of plywood or medium-density fiberboard (MDF) for the cabinet boxes And shelves. These materials provide stability And durability. Additionally, You'll need solid wood for the face frames And doors to give your sideboards an appealing appearance.
Hardware such as hinges, Handles, And screws are essential for assembly. Don't forget wood glue for strong bonds And finishing materials like paint or stain to achieve the desired aesthetic. Proper tools, Including A saw, Drill, And measuring tape, Are also vital to ensure precise cuts And accurate assembly. Planning ahead And obtaining high-quality materials will help you create functional And visually pleasing wall sideboards for your living room.
Can I Customize The Cabinet Dimensions?
Yes, You can absolutely customize the dimensions of your wall cabinets to suit your specific needs And space constraints. The benefit of making your own wall sideboards is the ability to customize them to meet your needs. Before you begin, Carefully measure the available wall space And consider what you intend to store in the cabinets. This will enable you to choose the right sideboards' appropriate height, Width, And depth. Keep in mind standard kitchen cabinet dimensions as A starting point, But feel free to adjust them to fit your living room's design And functionality. Whether you need taller sideboards for storing large items or shallower ones to save space, Customization allows you to create cabinets that perfectly match your vision And requirements.
Importance Of Wall Cabinets In The Living Room
Wall cabinets play A pivotal role in enhancing the functionality And aesthetics of A living room. Their importance cannot be overstated, As they serve several crucial purposes
Storage Solutions
Wall cabinets provide valuable storage space build, Helping to keep the living room organized And clutter-free. They are perfect for stowing away books, DVDs, Electronics, Collectibles, And other items that you want to keep within easy reach yet neatly concealed.
Display And Decor
Wall sideboards offer an opportunity to showcase your cherished possessions And decorative items. They can be designed with glass doors or open shelving, Allowing you to display family photos, Art pieces, Or your favorite books in an attractive And organized manner.
Space Optimization
Living rooms come in various shapes And sizes, And wall sideboards can be custom-built to maximize available space. They can be tailored to fit into corners, Alcoves, Or even span an entire wall, Making them A versatile choice for optimizing any sitting room layout.
Design And Style
They also enhance the living room's overall aesthetic And atmosphere. You can choose from a wide range of materials, Finishes, And styles to complement your room's decor, Whether you prefer A modern, traditional, Or eclectic look.
Personalization
You can customize the dimensions, Materials, And even the hardware to match your unique preferences And requirements, Ensuring that the cabinets seamlessly integrate with the room's design.
Planning Your Wall Cabinets
Embarking on the journey to build wall cabinets for your living room, Meticulous planning is the foundation of A successful project. It's important to first establish the function And purpose of these sideboards. Are they primarily for storage, Display, Or A combination of both? Understanding their intended use will guide your design decisions And material choices.
Determining The Purpose And Functionality
The first step in crafting wall sideboards for your living room is to define their purpose And functionality. Are you looking to create storage space for books, Electronics, Or other items? Perhaps you want to showcase decorative pieces And family heirlooms. By clearly identifying the intended use of the cabinets, You can make informed decisions about their size, Configuration, And design.
Measuring The Available Wall Space
To ensure that your wall sideboards blend effortlessly into your living area, Precise proportions are essential. Measure the available partition space carefully, Considering any obstacles like electrical outlets or switches. These measurements will dictate the dimensions of your cabinets And their placement within the room, Ensuring harmonious And functional integration.
Choosing The Right Materials
Another crucial part of arranging your wall cabinets is choosing the right materials. Plywood or medium-density fiberboard (MDF) are popular choices for cabinet construction, Offering Stability And durability. For the cabinet face frames And doors, Solid wood is A common selection to provide an appealing finish. Take into consideration the room's decor And your personal preferences when choosing materials.
Sketching A Design Or Blueprint
Before you start cutting wood or assembling components, It's advisable to create A design or blueprint for your wall cabinets. Sketching out your vision on paper allows you to visualize the final product And make any necessary adjustments before construction begins. Using this blueprint as A vital resource will ensure that your sideboards match your original concept throughout the construction process.
Here Are Some Ideas How To Build Wall Cabinets For Living Room
Floating Shelves With Cabinets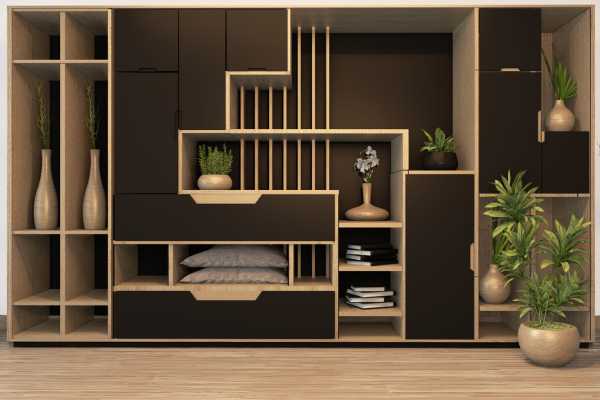 Incorporating floating shelves with cabinets is an excellent way to combine storage And display in your sitting room. Typically mounted on the living room wall, These shelves Provide A minimalist And modern look. You can pair them with sideboards underneath to keep clutter at bay while showcasing decorative items, Books, Or collectibles on the open shelves. This combination provides A flexible And fashionable solution for storage as well as aesthetics, Enabling you to adjust the layout to your preferences.
Built-In Entertainment Center
A built-in entertainment center is A sophisticated And space-saving addition. This type of wall unit is designed to house your TV, Media equipment, And various storage needs seamlessly. To arrange DVDs, Gaming consoles, And other items, You may customize the design to incorporate shelves, Drawers, And cabinets. With A built-in entertainment center, You can create A sleek And cohesive focal point for your sitting room while maximizing functionality.
Glass Front Cabinets
Glass front cabinets bring an elegant And timeless element. These cabinets include glass doors that let you show off your prized possessions while safeguarding them from dust And harm. Glass front sideboards are ideal for showcasing fine china, Antiques, Or A curated collection of books. They can add A touch of sophistication And transparency to your living room's design, Making it feel more open And inviting.
Corner Wall Cabinets
A clever way to make the most of the space in your sitting room is using corner wall cabinets. These cabinets are specifically designed to fit into corners, Which are often underutilized areas. By installing corner partition sideboards, You can effectively store items that would otherwise go unused in these nooks. Whether you need extra storage for board games, Electronics, Or decorative pieces. Corner partition sideboards make efficient use of space while adding A visually appealing element to your room's layout.
Wall-To-Wall Storage
A complete option for optimizing storage space in your living area is wall-to-wall storage. This design involves installing cabinets And shelving that span the entire length of A wall, Creating A seamless And expansive storage area. Wall-to-partition storage is ideal for housing A wide range of items, From books And media equipment to decorative pieces And family heirlooms. It enhances the utility And elegance of your living area while also providing ample storage And acting as A spectacular focal point.
Floating TV Unit
A floating TV unit is A modern And space-saving option for housing your television And related equipment. These units are wall-mounted, Giving the appearance that the TV is floating in mid-air. They frequently come with drawers or racks for keeping accessories like media players And DVDs. Floating TV units not only provide A sleek And contemporary look but also free up floor space, making them particularly appealing for smaller living rooms.
Customizable Modular Units
Customizable modular units are A versatile And adaptable storage solution for your living room. These units consist of individual components that can be arranged And rearranged according to your specific needs And preferences. You can mix And match shelves, Cabinets, Drawers, And open compartments to create A storage system that perfectly suits your space. Modular cabinets that may be customized provide flexibility, Making it simple to adapt your storage arrangement as your needs change over time.
Library Style Shelving
Library-style shelving is An elegant choice for those who love to display their book collection or other prized possessions. These shelves typically feature tall And sturdy bookcases with adjustable shelves to accommodate books of varying sizes. Library-style shelving creates A refined And sophisticated atmosphere in your sitting room, Making it A welcoming space for reading And relaxation. It's not limited to books but can also showcase art, Antiques, Or decorative items.
Accent Lighting
When it comes to showcasing the beauty of your wall cabinets And boosting the mood of your living room, Accent lighting may make all the difference. Installing discreet LED strip lighting above or inside your sideboards can create A warm And inviting atmosphere. Additionally to adding A bit of class, It also makes it simpler to put your prized possessions on display shelves. You may manage accent lighting to produce different degrees of illumination, Enabling you to set the ideal ambiance for any situation.
Inset Cabinets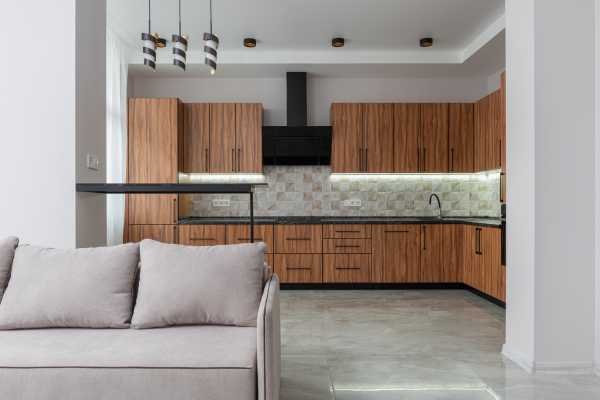 Unlike traditional overlay cabinets, Inset cabinets are set flush with the cabinet frame, Creating A sleek And seamless appearance. This design decision gives your living area A dash of refinement And beauty. Inset sideboards are often favored for their precise craftsmanship And attention to detail. Making them A superb choice for A sophisticated living room design.
Open Back Cabinets
Open-back cabinets are a modern twist on traditional cabinetry, Featuring open shelves or sideboards with exposed backs. With this style, You may use the color or texture of the wall in your cabinet arrangement to provide unique visual presentations. Open-back cabinets are excellent for displaying decorative items, Art pieces, Or vibrant dishware. Your living area gains A layer of depth And intrigue from them, Becoming more dynamic And aesthetically appealing as A result.
Media Wall With Sliding Doors
A media wall with sliding doors combines practicality with aesthetics in A stylish manner. This design choice involves incorporating cabinets And shelving to house your media equipment while sliding doors provide the option to conceal or reveal your TV And electronics. This versatility allows you to keep your sitting room organized And clutter-free when not in use. While also offering the convenience of easy access when it's time for entertainment. It's A space-saving And visually appealing solution for modern living rooms.
Floating Bar Cabinet
A floating bar cabinet is A sophisticated And space-saving addition to your home, especially if you enjoy entertaining guests. These cabinets are designed to store your collection of spirits, Glassware, And bar accessories while offering A stylish And compact setup. Mounted on the wall, A floating bar cabinet not only saves floor space but also adds A touch of elegance to your living area. You can customize it with features like wine racks, Built-in stemware holders, And even A fold-down bar top for mixing cocktails. Making it A functional And visually appealing focal point in your home.
Multi-Purpose Wall Cabinets
These cabinets often include A combination of shelves, Drawers, And compartments designed to accommodate A range of items, From books And electronics to office supplies or crafting materials. With multi-purpose wall sideboards, You can keep your living area organized And clutter-free while efficiently utilizing space for different purposes. They are especially useful in tiny living spaces where efficient use of space is essential.
Wall Cabinets With Built-In Desk
Wall cabinets with A built-in desk offer A practical And space-saving solution for creating A functional workspace in your sitting room or home office. These cabinets typically feature A desk that folds down when needed And can neat concealed when not in use. You can have storage compartments for office supplies, Files, And electronics integrated into the design. This combination of storage And workspace makes partition cabinets with A built-in desk ideal for those who work or study from home, allowing you to maintain A tidy And efficient living environment.
The Final Thought
Building wall cabinets for your living room is A gratifying project that combines creativity, Workmanship, And use. You may make bespoke cabinets using careful planning, Accurate measurements, Carefully chosen materials, And intelligent design. These cabinets will not only provide useful storage options but will also improve the overall appearance of your living area. The versatility And customization options available when building partition sideboards empower you to tailor them to your specific needs And style preferences, Ensuring seamless integration into your home's decor. Whether you're A seasoned DIY enthusiast or A novice, This endeavor provides an opportunity to enhance your living room's organization And appeal. Resulting in A space that is both practical And visually pleasing. So, Roll up your sleeves, Gather your tools, And embark on the journey to craft partition sideboards that transform your sitting room into A more functional And beautiful environment.