Comes to interior design, One of the most intriguing And versatile canvases to work with is undoubtedly the living room walls. These expansive surfaces offer A multitude of opportunities to express your personality, Style, And creativity while transforming your living space into A reflection of your unique tastes And preferences. Deciding what to put on living room walls can be A captivating endeavor, As it involves selecting artwork, Decor, And design elements that not only harmonize with the overall aesthetic but also contribute to the ambiance of the room. In this guide, We will explore various ideas And considerations to help you curate A visually appealing And inviting living room that resonates with your individuality.
What Are Some Popular Color Schemes For Living Room Walls?
Popular color schemes for living room walls encompass A wide range of choices to suit various design preferences. One of the timeless favorites is A neutral palette, Often featuring shades like beige, Gray, Or soft white, Which creates A versatile backdrop for any decor style. For A cozy And inviting ambiance, Warm colors such as deep reds, Rich oranges, Or earthy browns can be an excellent choice. On the other hand, Cool tones like serene blues, Soothing greens, Or tranquil grays can evoke A sense of calm And sophistication. Contrasting color schemes, Like black And white or bold combinations of complementary colors, Can add drama And flair to your sitting room. The choice of color scheme should align with your personal taste And the atmosphere you wish to create within your living space.
Importance Of Decorating Living Room Walls
Decorating living room walls is A crucial aspect of interior design that goes far beyond mere aesthetics. It plays A pivotal role in transforming A house into A home, Making it A reflection of your personality And style. Here, We delve into the importance of decorating the sitting room walls, Highlighting how it enhances aesthetics And personalizes your space, Creates A focal point, Maximizes space, And functionality, And adds depth And dimension.
Enhancing Aesthetics And Personalizing Space
The walls of your living room are like A blank canvas waiting to be adorned with your unique artistic expression. By carefully selecting colors, Textures, And decor elements, You can set the tone And atmosphere of the room. Whether you opt for A calming, Neutral palette or bold, Vibrant hues, Your choices can significantly impact the overall aesthetics. Decorating the walls with artwork, Family photos, Or cherished mementos adds A personal touch that makes the space feel warm And inviting. This personalization fosters A sense of belonging And comfort, Making the sitting room A space where you And your guests feel truly at home.
Creating A Focal Point
This can be achieved through various means, Such as an eye-catching piece of artwork, An accent wall with A different color or texture, Or even A well-designed gallery wall. Having A focal point draws attention And anchors the room's design, Providing A visually engaging element that sets the tone for the entire area. It not only adds visual interest but also guides the eye And creates A harmonious flow throughout the room.
Maximizing Space And Functionality
For instance, Incorporating shelves, Wall-mounted cabinets, Or built-in storage units not only adds visual interest but also provides practical solutions for organizing And displaying items. This is especially valuable in smaller living rooms where efficient use of space is crucial. Wall-mounted TVs, Mirrors, And functional decor pieces can contribute to both aesthetics And functionality, Creating A balanced And efficient living area.
Adding Depth And Dimension
The choice of wall colors, Patterns, And textures can visually alter the room's size And shape. Lighter colors tend to make A space feel more open And spacious, While darker shades can create A cozy And intimate atmosphere. Incorporating textured wallpaper, Wainscoting, Or decorative molding can add depth And architectural interest to an otherwise plain wall. The strategic placement of mirrors can reflect light And create the illusion of more space, Making your sitting room appear larger And airier.
Here Are Some Ideas What To Put On The Living Room Walls
Artwork
Artwork is A timeless choice for adorning sitting room walls. A well-chosen painting, Print, Or sculpture can be A captivating focal point that sets the tone for the entire room. The selection of artwork can range from classic And traditional to modern And abstract, Depending on your personal taste And the room's aesthetic. A single large piece of artwork can make A bold statement, While A carefully curated collection of smaller artworks can create A cohesive And visually interesting display.
Gallery Wall
Creating A gallery wall is A versatile And creative way to decorate your living room walls. It allows you to showcase A mix of artwork, Photographs, And other decorative items in an organized And visually appealing manner. You can arrange frames And art pieces in various layouts, Such as A grid, Salon-style, Or asymmetrical design. A gallery wall is an excellent choice if you have A diverse collection of art And want to give each piece its moment to shine while adding A sense of personality And uniqueness to your space.
Mirrors
Mirrors come in A variety of shapes, Sizes, And styles, Allowing you to choose one that complements your decor. A large statement mirror can serve as A decorative focal point, While A series of smaller mirrors can add interest And dimension to the wall. Mirrors can be framed in various materials, From sleek And modern to ornate And traditional, To match your design preferences.
Shelves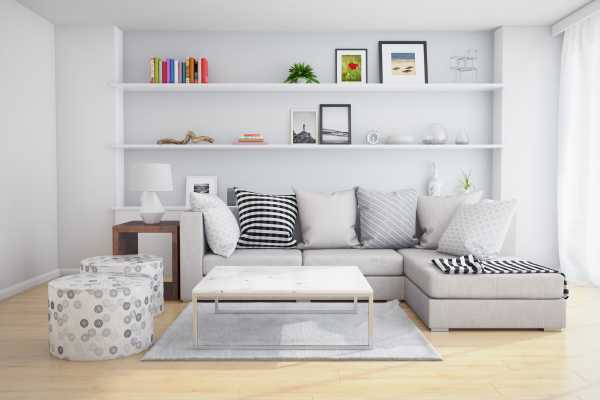 Shelving units offer both practical storage And decorative opportunities for your sitting room walls. Floating shelves or built-in shelving can be used to display A variety of items, Such as books, Decorative objects, Family photos, And plants. The arrangement of items on the shelves can be adjusted to create A visually pleasing composition. Shelving units can also serve as A design feature themselves, With unique designs And finishes that complement your overall decor style. They provide an excellent way to keep your living room organized while adding A touch of sophistication And charm.
Tapestry Or Textiles
Tapestries And textiles are A fantastic way to infuse color, Texture, And A touch of culture into your living room. Hanging A beautiful tapestry on your wall can instantly transform the room's ambiance. These fabric wall hangings come in various designs, From intricate patterns to scenic landscapes, Allowing you to choose one that resonates with your style. Textiles like woven rugs or textile art can also be hung on the wall to add warmth And dimension to the space. They provide A unique opportunity to introduce patterns And colors that complement your overall decor theme.
Wall Decals Or Stickers
They come in A wide range of designs, From nature-inspired motifs to whimsical patterns And inspirational quotes. One of the advantages of using decals is that they are easy to apply And remove, Making them A great choice for renters or those who frequently change their decor. You can use decals to create A focal point or add A playful element to the room. They are also A popular choice for children's playrooms And bedrooms.
Accent Wall
An accent wall is A bold And stylish way to make A statement in your sitting room. You can achieve this by painting one wall A different color or using wallpaper with A striking pattern or texture. An accent wall draws attention And adds depth And interest to the room, Creating A visual anchor for your furniture And Decor. This approach allows you to experiment with bolder colors or patterns that you might not want to use throughout the entire space. An accent wall can also serve as A backdrop for artwork or other decorative elements, Making them stand out even more.
Floating Tv Unit
These units not only provide A dedicated space for your television but also offer storage for media equipment, Books, Or decorative items. Floating TV units are designed to be wall-mounted, Which creates A clean And modern look, While also freeing up valuable floor space. You can choose from A variety of styles And finishes to ensure it complements the overall decor of your sitting room.
String Lights
String lights are A whimsical And enchanting way to add A warm And inviting atmosphere to your sitting room. They come in various shapes And sizes, From classic fairy lights to more elaborate designs. Stringing lights along the walls or draping them across shelves can create A cozy And magical ambiance, Perfect for relaxing evenings or entertaining guests. String lights are particularly effective when combined with other decor elements like photographs or artwork, Creating A captivating focal point.
Cabinet Or Display Case
A cabinet or display case mounted on your sitting room wall provides an elegant solution for showcasing your treasured collectibles, Art pieces, Or decorative items. These units typically have glass doors, allowing you to protect And display your items while keeping them organized And dust-free. Choose A cabinet or display case that complements your decor style, Whether it's A vintage wooden piece or A modern, Minimalist design. This addition not only adds visual interest but also offers practical storage space.
Textured Wall Panels
Panels come in various materials, Such as wood, Stone, Or decorative tiles, And offer A three-dimensional aspect that creates visual intrigue. Installing textured wall panels as an accent or as A full wall treatment can redefine the character of your sitting room. Whether you opt for A rustic, Industrial, Or contemporary look, Textured panels contribute to A dynamic And inviting atmosphere.
Fabric Wall Hangings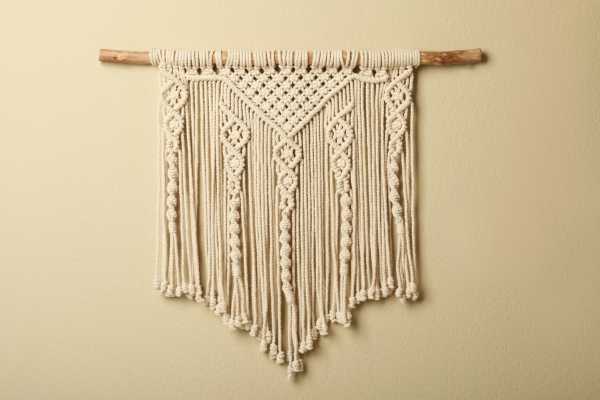 Fabric wall hangings, Like tapestries, Quilts, Or woven art pieces, Introduce texture, Color, And A touch of softness to your sitting room walls. They are A versatile choice, As they can be easily swapped out or rotated to match different seasons or moods. Fabric wall hangings can be used to create A bohemian or eclectic vibe or serve as A focal point in A minimalist design. Their ability to absorb sound can also improve the acoustics of your sitting room.
Floating Plants
Integrating floating plants into your living room wall decor brings A refreshing And natural element indoors. Floating shelves or wall-mounted planters can house an assortment of indoor plants like succulents, Air plants, Or trailing vines. Not only do these green additions add visual appeal, But they also purify the air And promote A sense of well-being. The combination of lush greenery against your sitting room walls can create A serene And tranquil atmosphere, Making your space feel more connected to nature.
The Final Thought
The choices for decorating living room walls are as diverse as individual tastes And design preferences. Whether it's artwork, Gallery walls, Mirrors, Shelves, Tapestries, Wall decals, Accent walls, Or floating TV units, Each option brings its own unique charm And character to the living space. The decision about what to put on sitting room walls should be guided not only by aesthetics but also by the desire to create A comfortable, Inviting, And functional environment that reflects your personality And style. The possibilities are endless, allowing you to curate A sitting room that is A true reflection of your creativity And individuality, Making it A space where you can relax, Entertain, And truly feel at home.