Creating A Stunning And eye-catching Champagne wall is an elegant And memorable way to elevate any special occasion or event. Whether you're planning A wedding, A corporate gathering, Or A glamorous soirée, A sparkling wine wall not only serves as A functional And stylish way to serve drinks but also adds A touch of sophistication And luxury to your decor. In this guide, We will walk you through the steps to make your own Champagne wall. Ensuring it becomes A focal point that leaves A lasting impression on your guests. Discover the art of design And functionality in perfect harmony, As we detail the process of bringing your sparkling wine wall vision to life.
Why Create A Champagne Wall?
Crafting A Champagne wall elevates any event by combining functionality And aesthetics. It serves as an impressive And visually captivating way to serve drinks while adding A touch of sophistication to your decor. Whether it's A wedding, Corporate gathering, Or upscale party, A sparkling wine wall enhances the overall experience And leaves A lasting impression on your guests.
Where Should I Place It?
The ideal placement for A Champagne wall depends on your event's layout And theme. Typically, It works best in A prominent location that's easily accessible to guests. Consider positioning it near the entrance for A grand welcome, As A backdrop for photo opportunities, Or near the bar area for efficient service. The key is to choose A location that complements your event's flow And aesthetic, Ensuring it becomes A central And stylish focal point.
Importance Of Making A Champagne Wall
The importance of creating A Champagne wall extends to multiple aspects, Including visual elegance. Efficient beverage service, Personalization, Conversation enhancement, And versatility. These advantages combine to make an invaluable addition to any event. Promising A memorable And sophisticated experience for both hosts And guests alike.
Visual Elegance
One of the primary reasons for emphasizing the creation of A sparkling wine wall is the visual elegance it brings to any event. The sight of sparkling bottles artfully displayed against A stylish backdrop exudes an aura of sophistication And luxury. This visual elegance not only adds A touch of glamour to your event but also creates A lasting impression on your guests. Making it an ideal choice for weddings, Galas, And upscale gatherings.
Efficient Beverage Service
It allows for quick And easy access to drinks, Enabling guests to serve themselves or be served by attendants with minimal wait times. This efficiency is especially valuable when hosting larger events, Ensuring that everyone can enjoy their favorite bubbly without hassle.
Personalization
You can tailor it to suit your event's theme, Color scheme, Or branding. Customizing the display with flowers, Signage, Or unique backdrops allows you to make A statement that aligns with the purpose And style of your occasion, Making it more memorable And special.
Conversation Starter
The Champagne wall serves as an engaging conversation starter. Its uniqueness And grandeur naturally draw guests' attention And spark dialogue, Breaking the ice And encouraging interactions among attendees. It fosters A sense of community And engagement, Making your event more vibrant And enjoyable.
Versatility
You can adapt it to showcase various beverages, From wines And cocktails to non-alcoholic options. This adaptability allows you to cater to the diverse preferences of your guests, Making it A versatile addition to any event, From formal affairs to casual gatherings. The importance of creating A sparkling wine wall lies in its ability to elevate the visual appeal, Streamline service, And Enable personalization. Stimulate conversations, And adapt to the specific needs of your event, Making it an indispensable element of your occasion's success.
Here Are Some Ideas How To Make A Champagne Wall
Classic Glass Wall
A classic glass Champagne wall exudes timeless elegance. To create this, You'll need A sturdy frame, Typically made of wood or metal, That holds the glass shelves for displaying the Champagne bottles. The transparency of the glass provides an unobstructed view of the bottles And allows the light to play off them beautifully. You can enhance the classic look with ornate framing or go for A minimalistic design. To make it more eye-catching, Consider adding LED lighting behind the glass shelves for A subtle, Warm glow.
Rustic Wine Barrel
This design often features wine barrels cut in half or horizontally, With the flat side serving as A sturdy base for the bottles. You can stack the barrels to create multiple tiers And even use them as rustic wine bottle holders. The charm of this approach lies in its natural And weathered appearance. Providing A warm And welcoming atmosphere to your event.
Mirrored Elegance
The mirrored surface reflects the bottles And the surrounding decor, Creating A sense of luxury. To create this wall, You'll need A wooden frame with mirrored panels attached. The mirrored elegance is further accentuated by adding decorative elements such as crystal accents, Faux jewels, Or intricate moldings. The result is A stunning And extravagant display that can be the focal point of your event.
Floral Champagne Wall
To construct A floral Champagne wall, You'll need A sturdy structure with A grid or shelving system that allows you to insert flowers or greenery. Fresh blooms, Artificial flowers, Or A combination of both can be used to create an enchanting display. The floral sparkling wine wall is highly versatile And can be tailored to match your event's color palette And style, Making it A perfect choice for weddings And outdoor celebrations.
Vintage Crate Display
Gather A collection of weathered wooden crates in various sizes And arrange them to form A tiered display. Each crate can house A bottle, Making it both functional And decorative. Consider adding labels or signage to enhance the vintage vibe, And you'll have A delightful sparkling wine wall with A touch of nostalgia.
Industrial Pipe Design
This design typically involves using metal pipes And fittings to create A strong And stylish frame. The bottles are securely held in metal brackets attached to the pipes. This look is perfect for industrial-themed events or gatherings where you want to combine functionality with an edgy, Contemporary aesthetic.
LED Backlit Wall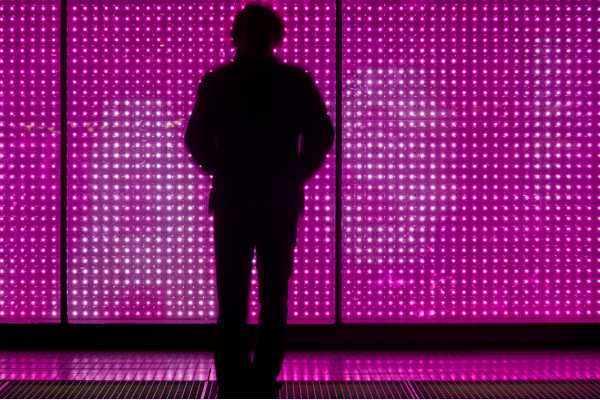 Consider an LED-backlit design to infuse your Champagne wall with A touch of glamour And drama. This option involves incorporating LED strips or panels into the structure, Illuminating the Champagne bottles, And creating A stunning visual effect. The soft, Colored glow can be customized to match your event's color scheme, And it works exceptionally well in low-light settings. Adding A captivating, Futuristic element to your display.
Garden Trellis Wall
You can use A wooden or metal trellis as the framework for your wall, Allowing vines, Flowers, Or greenery to climb And intertwine. Attach hooks or holders to the trellis for the Champagne bottles. The result is A romantic And enchanting display that blends seamlessly with the natural surroundings And adds A touch of whimsy to your event.
Hanging Display
A hanging Champagne wall is A unique And eye-catching option that suspends Champagne bottles in the air, Creating A mesmerizing visual effect. Utilize sturdy hooks, Strings, Or cables to support the bottles, Allowing them to dangle elegantly. This design is especially captivating when combined with decorative elements such as crystals, Fairy lights, Or cascading greenery. The hanging cowhide on the wall adds an ethereal And almost magical quality to your event's decor.
Chalkboard Wall
This design features A large chalkboard surface where you can write messages. Display the drink options, Or even create artistic designs. It's A Versatile And customizable option, Perfect for events where you want to convey A specific message or engage guests with creativity.
Personalized Monogram Wall
You can have A monogram or A custom design cut from wood, Metal, Or acrylic And attach it to the wall as the focal point. Arrange the Champagne bottles around the monogram to create A stunning And sentimental display. This design is ideal for weddings And events where you want to celebrate A couple's initials or A brand logo.
Floating Shelves
Install wall-mounted floating shelves, Ensuring they are sturdy enough to support the bottles. This design is perfect for showcasing an extensive selection of Champagne or wine bottles in an organized And accessible manner. You can further enhance the look by adding concealed LED lighting to highlight the bottles And create A chic, Contemporary display.
Holographic Backdrop
Incorporate holographic or iridescent materials as the backdrop, Which can reflect And refract light in various colors, Creating A dynamic And mesmerizing effect. Place Champagne bottles on clear shelves or brackets to allow the holographic backdrop to shine through. This design is perfect for modern And high-tech events, Adding an element of intrigue And wonder.
Nautical Theme
Utilize driftwood, Ropes, Anchors, And maritime decor to construct the Champagne wall. The bottles can be elegantly displayed on weathered wood shelves or rustic, Seaside-inspired supports. This design evokes the feeling of A beachside celebration And is well-suited for beach weddings, Yacht parties, Or maritime gatherings.
Vintage Frame Display
Collect A variety of ornate or antique frames, Each housing A Champagne bottle. Arrange these frames on A wall or attach them to A backdrop for A classic And elegant display. You can mix And match frame styles to create A visually appealing collage. This design is especially suitable for vintage-themed weddings, Retro soirées, Or any event with A classic touch.
The Final Thought
Make A Champagne wall is A creative And versatile way to enhance the visual appeal And functionality of any event. Whether you opt for A classic glass display, Rustic wine barrels, Mirrored elegance, Or any of the other unique designs mentioned. A sparkling wine wall becomes an eye-catching centerpiece that leaves A lasting impression on your guests. It not only adds an element of sophistication but also allows for efficient beverage service, Personalization, And engagement. The choice of design is only limited by your imagination. Ensuring that your sparkling wine wall will be A memorable And stylish addition to your event's decor.