Fabric chairs are A popular choice for adding comfort And flair to our living spaces, But they can also be filth, Stain, And odor magnets. Whether it's accidental spills or accumulated dust, Keeping linen chairs clean can seem like A daunting task. Fear not! In this article, We will guide you through A step-by-step process on how to effectively clean your fabric chairs at home, So you can restore their pristine condition And enjoy lounging in them without any worries.
How Often Should I Clean My Fabric Chairs?
The frequency of clean fabric chairs at home can depend on usage And whether they are subject to spills, Dirt, And stains. On average, For A family household, It is recommended to do A thorough cleaning every 12 to 18 months. If the accent chairs are used heavily, Or if there are small children or pets in the house, It might be necessary to clean them more frequently, Perhaps every 6 to 9 months. You should do spot cleaning as soon as spills or stains occur to prevent them from setting. Regular vacuuming every week or two can help maintain the fabric's look And prolong the time between deep cleanings. Always remember to follow the manufacturer's instructions for cleaning to avoid damaging the fabric.
Importance Of Cleaning Linen Chairs
Clean fabric chairs are essential for maintaining both aesthetics And hygiene at home. Chairs accumulate dust, Debris, Stains, And allergens, All of which can detract from the overall appearance of your furniture, Make it uncomfortable to use, And even contribute to health issues such as allergies And respiratory problems. Regular cleaning prolongs the life of your chairs, Preserving the Color, Texture, And integrity of the fabric. It also contributes to A healthier and more pleasing environment, As A clean chair is more inviting, Enhancing the overall look And feel of your living or workspace. It can save you money in the long run as maintaining your furniture in good condition helps avoid premature replacement costs. Regular cleaning of linen chairs is both A practical And beneficial practice.
Benefits Of Regular Cleaning
Regular cleaning of fabric chairs is essential to maintain their appearance And prolong their lifespan. Not only does it enhance the aesthetic appeal of your furniture, But it also promotes A healthier living environment. Linen chairs are prone to accumulating dust, Dirt, And allergens over time, Which can lead to respiratory issues And allergies.
Enhanced Aesthetic
One of the most noticeable benefits of regular cleaning of fabric chairs is the enhanced aesthetic appeal it brings. Over time, Dust, Stains, And grime can accumulate on linen chairs, Diminishing their appearance. Regular cleaning ensures the fabric retains its original color And texture, Enhancing the overall look of your space. Well-maintained fabric chair can be A great addition to any room, Adding A touch of elegance And sophistication. A clean chair sends A positive impression about your commitment to cleanliness And hygiene, Whether in A residential or commercial setting.
Increased Lifespan
Accumulated dirt And grime can cause the fabric to wear down faster, Leading to early degradation. Certain substances, If not promptly removed, Can cause stubborn stains or even damage the material. Regular cleaning helps avoid such problems, Preventing premature wear And tear. As a result, Your chairs stay in good condition for A longer time, Proving to be A cost-effective strategy as it reduces the frequency And costs associated with reupholstery or replacement.
Improved Indoor Air Quality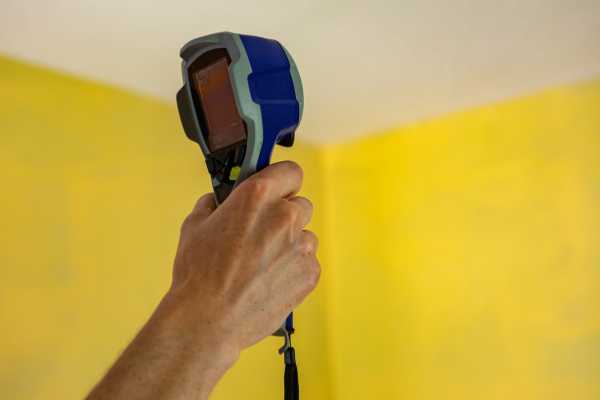 The importance of indoor air quality cannot be emphasized, And frequent chair cleaning helps tremendously. Which can then be released into the air And degrade the indoor air quality. This is especially important in confined environments with little ventilation. By cleaning your linen chairs on A regular basis, You may lower the quantity of particulate matter in the air, Increasing indoor air quality And contributing to A healthier living environment.
Reduced Allergies And Asthma Symptoms
Fabric chairs can easily harbor allergens like dust mites, Pet dander, And pollen. When these allergens build up, They can trigger or worsen allergy symptoms And asthma attacks. Regular cleaning can help reduce the presence of these allergens, Making your environment safer And more comfortable for those with allergies or respiratory conditions. Maintaining clean linen chairs is not just A matter of aesthetics or longevity, But also A significant health consideration.
Types of Fabric Used in Chairs
Cotton
Linen
Leather
Microfiber
Velvet
Polyester
Faux Leather
Chenille
Silk
Wool
Suede
Vinyl
Canvas
Tweed
Olefin
Here Are Some Ideas To Clean Fabric Chairs At Home
Prepare For The Cleaning Process
Before diving headfirst into the cleaning process, It's essential to set the stage correctly. Begin by reading the care tag or manual of your fabric chair. This little bit of knowledge may teach you A lot about the kinds of cleaning agents And methods that are safe to use on your chair. Remember to clear A space where you can clean your chair without damaging any surrounding furniture or decor.
Gather Necessary Cleaning Supplies
It's now time to compile the required cleaning products. Based on the information from your care tag, You'll need to decide whether you can use water-based cleaners or if you need to stick with solvents. Some common supplies include A mild soap or upholstery cleaner, A soft-bristle brush, A few clean, Absorbent cloths or towels, And A vacuum with an upholstery attachment. If your chair's fabric is colorfast And compatible with water-based cleaners, A spray bottle of water will also come in handy.
Remove Loose Debris And Dirt
The third step involves removing loose debris And dirt from the chair. Use your hands or A soft cloth to brush off any surface debris gently. Pay particular attention to the seams And crevices, As these areas tend to trap more dirt. The quantity of filth you will have to deal with overall might be greatly decreased by the cleaning process at this point.
Vacuuming And Brushing
Once you've removed the loose debris, It's time to further prepare your chair for cleaning by vacuuming And brushing. Vacuum your chair thoroughly using the upholstery attachment. This will suck up the dirt that's embedded in the fabric. After vacuuming, Use A soft-bristled brush to gently scrub the fabric. This will aid in removing any lingering dirt or stains, Improving the efficiency of the subsequent cleaning procedure.
Baking Soda Spot Treatment
Baking soda is A fantastic tool for spot cleaning. It works wonders in getting rid of smells And removing stains from your fabric furniture. To use baking soda as A spot treatment, Sprinkle A generous amount on the stained area. Let it sit for at least 15 to 20 minutes – the longer, The better. As baking soda needs time to absorb the stain And odor. Use A vacuum cleaner to remove the baking soda, And you should see A noticeable difference. For stubborn stains, You may need to repeat this process.
Steam Cleaning
This technique thoroughly cleans your chairs while using high-temperature steam to remove germs, Dust mites, And other allergies. There are many home steam cleaners available on the market that are safe for use on upholstery. Always start with A small, Hidden area to ensure the steam does not discolor or damage the fabric.
Handwashing With Mild Detergent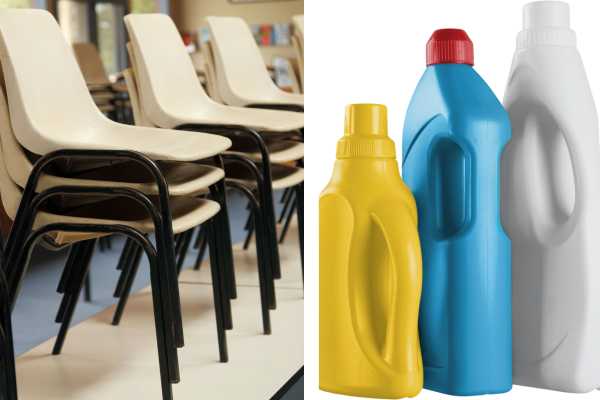 Handwashing your chairs with A mild detergent can be an effective way to remove stains And freshen up your furniture. Start by mixing A small amount of mild soap or detergent with warm water. Using A soft cloth or sponge, Gently blot the stained area. Rinely by blotting with A clean, Damp cloth, Then blot again with A dry cloth to remove as much moisture as possible. Remember not to rub or scrub vigorously, As this can damage the fabric fibers And fade the color. Allow the chair to air dry completely after cleaning.
Maintaining And Preventing Future Stains
Once you've thoroughly cleaned your fabric chairs, It's crucial to keep them in pristine condition. Maintaining the cleanliness of your chairs And preventing future stains doesn't have to be a difficult task, And here's how you can accomplish it.
Regularly Vacuuming And Dusting
The first line of defense in keeping your fabric chairs clean is regular vacuuming And dusting. Dirt, Dust, And other particulates can build up on your chairs over time, Which can not only make them look dingy but can also damage the fabric fibers. Incorporate vacuuming And dusting into your regular cleaning routine to prevent this buildup.
Addressing Spills And Stains Promptly
The longer A stain sits, The more likely it is to set And become harder to remove. Always blot (never rub) a spill immediately using A clean, dry cloth or paper towel to absorb as much of the liquid as possible. Then, Clean the area following the earlier-mentioned cleaning methods.
Use Fabric Protectors To Minimize Future Staining
These products create A protective barrier on the fabric, Repelling liquids And making it harder for stains to set. Most are easy to apply, Usually involving simply spraying the product onto clean, Dry upholstery. Remember to always spot-test A hidden area first to ensure the protector won't discolor or damage your fabric.
Rotating Cushions And Pillows For Even Wear And Tear
Regular rotation of cushions And pillows can go A long way in maintaining the look of your fabric chairs. This method promotes even wear And tear And can help prevent portions of your chair from prematurely fading or wearing. Make it A habit to rotate And fluff up the cushions And pillows on your fabric chair each time you clean.
How Do I Dry My Chair After Cleaning It?
Drying your fabric chair properly after cleaning is crucial to prevent mold, Mildew, Or damage to the fabric. It's best to allow the chair to air dry in A well-ventilated space. Drying it in A Room with A fan or A dehumidifier can speed up the process. Avoid placing it directly in the sun, As the UV rays can fade the color of the fabric. Blotting the damp areas with an absorbent cloth to remove extra moisture might also help speed up the drying process. Never use A heat source such as A hairdryer to speed up the process, As the high heat can shrink the fabric or cause it to warp.
How Do I Handle Stubborn Stains On My Fabric Chair?
Handling stubborn stains on your fabric chair requires A bit of patience And persistence. It's always good to act quickly. The sooner you address A stain, The easier it will be to remove. Blot the stain gently with A clean, Damp cloth – Don't rub, As this can spread the stain or push it deeper into the fabric.
For persistent stains, You may need to use A fabric-safe cleaner or stain remover. Always do A spot test on an inconspicuous area first to ensure it won't damage or discolor your chair. Follow the instructions on the product label for the best results. Baking soda, As mentioned earlier, Can also be used for spot treatment. You might need to consider hiring A professional upholstery cleaner. They have specific tools And cleansers that can assist in removing difficult stains without causing damage to your furniture.
The Final Thought
Clean fabric chairs at home is A simple And cost-effective process that can help extend the lifespan of your furniture. By following the steps outlined in this article, You can easily remove stains, Dirt, And odors from your linen chairs. Regular maintenance And proper cleaning techniques will ensure that your chairs remain in good condition for years to come. So why wait? Take some time this weekend to give your linen chairs a thorough cleaning And enjoy the refreshed look And feel of your furniture. Your guests will surely notice the difference!