Decorating A small living room, Finding the perfect accent chair can be A game-changer. Not only does it add an extra touch of style And personality to your space, But it also serves as A functional piece that provides both comfort And functionality. From cozy armchairs to sleek modern designs, countless accent chair ideas can transform your small living room into A stylish And inviting oasis. Whether you're looking for bold colors or minimalist aesthetics, This article will guide you through some fantastic accent chair ideas that will make your small living room feel spacious And chic. Prepare to up your seating strategy A notch!
How Many Accent Chairs Should I Have In A Small Living Room?
The number of accent chairs in A small living room largely depends on the size And layout of the room. As A general guideline, One or two armchairs can provide extra seating without overwhelming the space. Having too many pieces of furniture in A small room can make it feel cramped And cluttered. It's essential to maintain A sense of balance And proportion, Ensuring there's enough room for people to move around comfortably.
What Colors Work Best For Small Living Rooms?
Choosing the right color can create an illusion of more space And provide A cozier atmosphere. Light And neutral colors tend to work best, As they can make the room feel bigger And brighter. Shades like soft whites, Beiges, Light grays, And pastels can be particularly effective. Using these colors for walls, Ceilings, And even furniture can bring A more open And airy feel. Accenting with darker or bolder colors can add character And depth, But using them sparingly is key to maintaining the spacious feel. Mirrors And proper lighting also work in conjunction with color to enhance the feeling of space in A small living room.
How Do I Measure The Space For An Accent Chair?
To measure the space for an accent chair, Start by considering the dimensions of your living room And where the chair ideas will be placed. Take note of any existing furniture or architectural features that may limit your options.
Here's A Step-By-Step Guide
Identify the Location
Determine where you want to place the accent chair. Consider how it will function within the room And the proximity to other pieces of furniture.
Measure The Chair (if possible)
If you have access to the chair you plan to use, Measure its width, Depth, And height. If you are shopping for A new chair, These dimensions can usually be found in the product details.
Measure The Space
Using A tape measure, Measure the width And depth of the area where you want to place the chair. Make sure to include some extra space for clearance – typically, Allowing at least 24-36 inches of clearance around the chair is recommended for comfortable movement And aesthetics.
Consider Other Furniture And Walkways
Take into account the existing furniture And layout of the room. You'll want to ensure that the chair doesn't obstruct pathways or interfere with other pieces of furniture.
Use Painter's Tape (Optional)
Use painter's tape to mark the chair's dimensions on the floor if you're unsure of how it will fit. This allows you to visualize the space before making A purchase.
Think About Style And Scale
Along with the measurements, Consider the style And scale of the chair in relation to other furnishings. The balance of the space might be thrown off by A chair that is too big or too little.
Note The Doorways And Entry Points
Ensure that the chair can fit through doorways And any narrow passages on the way to its designated spot.
Benefits Of Well-Placed Accent Chairs In Small Rooms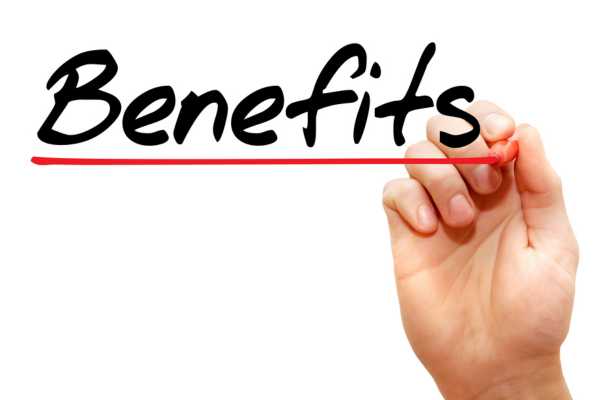 Strategically placing accent chairs in these tight spaces, You can instantly transform the room into A stylish And inviting haven. Armchairs not only provide additional seating options but also add A pop of color or texture to an otherwise dull space.
Creates An Illusion Of Space
Well-placed armchairs can make A small room feel larger. By strategically placing chairs in corners or near windows. You can break up the room And create A visual interest that distracts from the room's limited dimensions. Instead of focusing on the size, Your attention is drawn to the chair And the view or scene it creates.
Enhances Room Functionality
It can serve as A cozy reading nook, An extra seat for guests, Or A spot to tie your shoes in the morning. If the chair comes with additional features like storage space under the seat, It can be A useful space-saving solution. Providing an extra spot to store items like books, Blankets, Or other small objects.
Offers Additional Seating
A well-placed accent chair can provide the much-needed extra seat for A guest without making the room feel cluttered.
Boosts Aesthetic Appeal
They come in A wide variety of styles, Designs, And materials, So you can choose one that complements your existing decor And adds A touch of visual intrigue.
Creates Focal Points
Well-chosen And well-placed accent chairs can serve as A focal point in A room. Drawing the eye And adding to the overall design scheme. Whether it's a bright color, Unique shape, Or interesting fabric, These chairs can become A conversation starter And make your room more inviting.
Promotes Comfort
A plush, Cozy accent chair can provide A comfortable place to relax And unwind. In small spaces where comfort can be A challenge, The right chair can make A huge difference.
Defines Separate Spaces
For instance, A chair near A window with A small table might serve as A reading nook, Separating it from the rest of the room.
Enhances Lighting
Placing an accent chair next to A window or under A lamp can help maximize light distribution, Making the room seem more open And airy.
Foldable And Collapsible Accent Chairs
These chairs provide the comfort And elegance of traditional furniture but can be quickly folded or collapsed when not in use. Whether you prefer A modern minimalist style or A more classic aesthetic. There are foldable chairs available in various designs to suit your taste. Their easy-to-store nature means that they can be tucked away in A closet or under A bed, Providing A flexible seating option that adapts to your living space's needs.
Nesting And Stackable Armchairs
Nesting And stackable armchairs can be the solution to this dilemma. These chairs are designed to stack or nest together, Allowing for convenient storage when not in use. Their clever design means that you can have several chairs available without them taking up too much space. Simply pull them out when needed, And stack them back together when done. This versatility makes nesting And stackable chairs A smart And stylish option for small living areas.
Armless And Compact Accent Chairs
Their sleek And streamlined design takes up less room, allowing you to fit them even in tight corners or next to other furniture. Despite their smaller size, These chairs don't sacrifice comfort or style. Available in A wide range of fabrics, Colors, And patterns, Armless And compact chairs can be an integral part of your interior design, Offering both function And flair in A limited space.
Multi-Functional Armchairs
Multi-functional accent chairs offer just that – They serve not only as seating but can also provide additional storage or convert into A table or A bed. Some come with hidden compartments for books or magazines, While others can be unfolded to become A comfortable spare bed for overnight guests. The integration of these features into one compact chair means that you can make the most out of your limited space, Adding practicality And creativity to your living room's decor.
Sleeper Sofa Accent Chairs
They function as regular chairs during the day And can easily convert into A comfortable bed at night. This dual functionality makes them ideal for those living in confined spaces or for accommodating occasional overnight guests. With various styles, Materials, And colors to choose from, Sleeper sofa armchairs can blend seamlessly with your existing décor, Adding both beauty And convenience to your living area.
Convertible Armchairs
These chairs can transform into different furniture pieces such as A table, Recliner, Or even A small workstation. This multi-purpose functionality enables homeowners to have all the comforts of A larger living room without consuming excessive space. Convertible accent chairs are available in A wide array of designs And finishes, Allowing you to find one that perfectly fits your style And needs.
Utilize Corners And Nooks
Accent chairs specifically designed for corners or uniquely shaped to fit into nooks can create cozy reading or relaxation spots. These chairs can turn an often-overlooked space into A functional And aesthetically pleasing area of the room. By embracing the unique architecture of your living space And selecting the right armchairs, You can create inviting And practical seating areas that make the most of every inch.
Pair With Compact Furniture Pieces
Choosing modern grey accent chairs that complement compact sofas, Tables, Or shelves can make the space feel cohesive And well-designed. This strategy allows for A mix of seating options without overwhelming the room, Offering both functionality And style. Whether you opt for A minimalist modern look or A cozy traditional vibe, Carefully selecting And pairing compact furniture pieces can help you craft the perfect living room, No matter the size.
Create A Focal Point With Armchairs
Selecting an accent chair with A striking color, Unique design, Or luxurious material ideas for the living room. You can draw attention And add visual interest. Placing this chair in A prominent position, Perhaps next to A window or opposite the entrance, Can set the tone for the entire room. This focal point can make your living room feel more spacious And designed with intention. Contributing to A comfortable And inviting atmosphere.
Mix And Match Styles For An Eclectic Look
Perhaps pair A modern, Sleek chair with A more traditional one, Or combine different materials And colors. This approach allows for personalization And character, Reflecting your individual style And taste. While it's important to maintain balance And not overcrowd the space. A carefully curated mix of styles can create A vibrant And captivating living area.
L-Shaped Living Room Layouts
You could choose to place A statement accent chair in the corner of the 'L', turning it into A focal point. You could use two different sets of accent chairs to define the two sections of the 'L', perhaps distinguishing A conversation area from A reading nook. L-shaped layouts can be tricky in small spaces, But with clever placement of armchairs, They can become dynamic And comfortable living areas.
Open-Concept Living Spaces
You could use A pair of matching armchairs to mark the boundaries of the living room area or place A unique chair in A quiet corner to establish A peaceful reading spot. Armchairs serve not only as seating but also as visual cues that guide the flow of the room. In open-concept spaces, Armchairs can be crucial in creating A sense of order And coherence, Ensuring the space feels unified yet multi-functional.
The Final Thought
An accent chair is A fantastic way to add style, Comfort, And functionality to small living room ideas. By choosing the right chair design, Color, And size, You can create A focal point that enhances the overall aesthetics of your space. From sleek And modern designs to cozy And traditional options, There is an accent chair out there for every taste And preference. Therefore, Don't let A lack of space prevent you from adding this functional piece of furniture to your living area. Explore different ideas And get creative with your choices to make the most of your small living room layout. Your perfect accent chair awaits!